Get on top of Oregon policy.
Elections are fun and all, but the real important stuff happens after: using democracy to help regular people. When the Oregon Legislature is in session, the Bus rolls to the Capitol to push issues that make Oregon stronger for the next generation.
We're workin' hard to build a democracy that is accessible to every one of its citizens, supports equality among its people and is bold enough to think ahead & build a tomorrow that is better than today.
What's Up This Year
The Bus Priorities of 2016
The Bus Project encourages the Oregon Legislature to develop legislation that addresses these and other barriers to voting.
Expand Access for Young Oregonians to Vote.
The Bus Project believes that young people should have their voice heard, and that begins with breaking down barriers to register to vote. Once someone votes once, they are more likely to vote for the rest of their life. Many Oregon teenagers, especially in rural communities, only interact with the DMV one time before becoming eligible to vote. Allowing 16 year olds to preregister to vote at the DMV would ensure they would not miss out on registration opportunities in the future.
 Create an Informed Electorate.
The Bus Project believes that an informed electorate leads to a stronger future for Oregon. With an increasingly diverse voting electorate, Oregon needs to take the important step of making the Voters Guide and ballot available in multiple languages. Although there is a Spanish language ballot in Oregon, the Voters Guide is not available in Spanish, which makes finding information and casting a ballot very difficult for Spanish language speakers. We also recommend making a voters preferred voting language public information.
Resolve Barriers to Ballot Boxes.
Currently in Oregon, voters don't participate in elections because of the requirement to add a postage stamp to mail their ballot. Buying postage stamps or stopping by a local post office during work hours is particularly difficult for young people, low-income and working families, and rural voters who may need to drive a long distance to buy a stamp and mail their ballot. We recommend the State of Oregon cover the cost of postage for all ballots.
Other legislative concepts the Bus Project is supporting include:
The Bus Project is currently sitting on the Campaign Finance Task Force and we hope to have recommendation for legislation that supports common sense campaign finance reform. Young people often feel excluded from the process because of the flow of money into politics. We hope to find a sensible solution to help with the public perception of money in politics.
The Bus Project remains supportive of common sense climate bills and want legislatures to take urgent action. We call for science-based, transparent policy that makes every Oregonian a stakeholder in an economy free from fossil fuels. As young Oregonians, we are the ones that will most acutely feel the impacts of inaction. We hope that our elected officials won't play politics with our future climate.
The housing crisis across Oregon has led to many young people being priced out of their apartments. The Bus Project remains supportive of concepts that help young people stay in their housing. With limited protections and little oversight, young people are demanding that their elected leaders take action.
The Bus Project believes that Oregonians deserve a raise. No Oregonian should ever work a full time job and still struggle to make ends meet. We believe it is time to life pre-emption and allow cities to decide their wage increases.
The Bus also lends a hand (or a hubcap, or whatever) to other issues. We help connect our volunteers to the issues they care about and advocate alongside our partners.
If you wanna get an idea in front of the Bus Political Committee, hit up Nikki at Nikki@BusProject.org.
Victories
2014-2015
House Bill 2177, an initiative to empower everyday Oregonians by making it easier for eligible citizens to get a ballot first pitched by the Bus Project five years ago, sailed through both chambers and arrived at the Governor's Desk in early March. In an era in which states across the country are suppressing access to the ballot through onerous Voter ID laws and poll taxes, the Bus Project played an integral role in helping Oregon lead the nation and became the first state in the country to produce such sweeping legislation for voter enfranchisement. This landmark victory garnered national attention, landing Oregon on the editorial page of The Washington Post, The Rachel Maddow Show, DeRay McKesson's twitter, and an op-ed in The Oregonian co-written by the Bus Project and Rock the Vote. New Motor Voter recently drew more attention when Presidential Candidate Hillary Clinton included voter registration reform in a June stump speech, giving a particular shout out to Oregon's recent victory. Thanks to New Motor Voter, Oregon will register more than 300,000 citizens to vote for the 2016 election. It also has significant ramifications for our work moving forward; while we will continue to do significant voter registration drives among young Oregonians, it also allows us to spend more time educating voters about the ballot and the issues that matter to an increasingly diverse, youthful electorate. This is the future. The Bus Project is going to be pushing the implementation forward.
Despite the passage of Measure 91, many Oregonians were still saddled with the unsavory remnants of marijuana prohibition. For years, petty marijuana records prevented many Oregonians and their families from obtaining reliable employment, housing, and funding for education, all of which are necessary prerequisites for economic stability. These needlessly strict laws were also disproportionately enforced on disenfranchised communities; ACLU noted that in Multnomah County, Black Oregonians were three times more likely than White Oregonians to be arrested for marijuana despite equal rates of usage.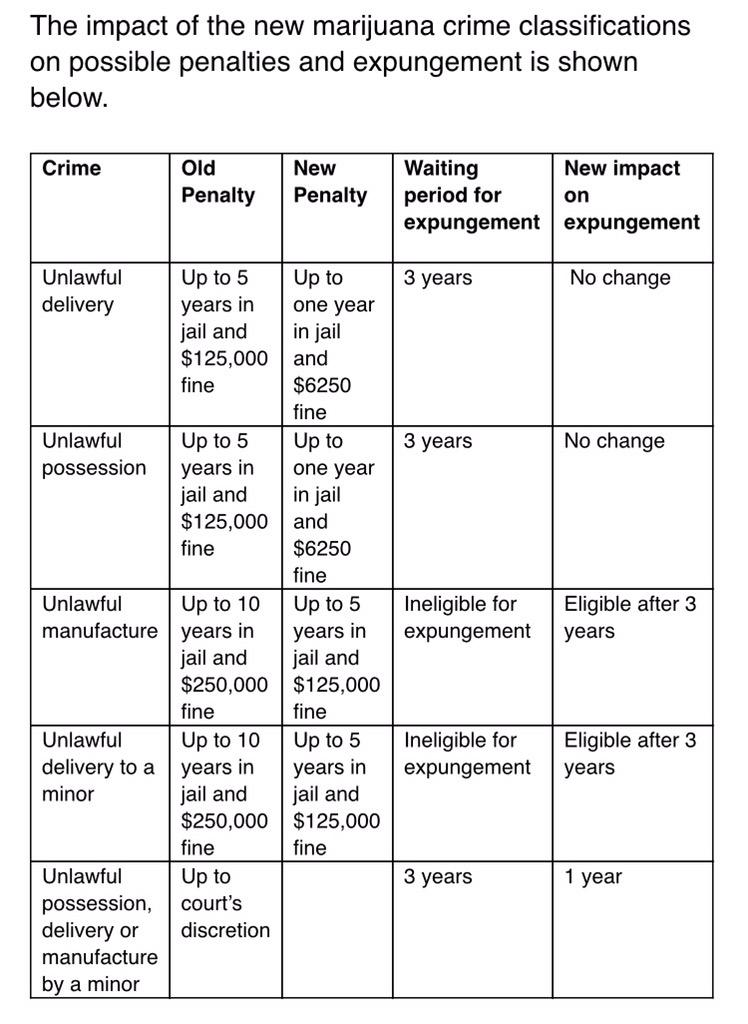 The Bus Project worked with Representative Lew Frederick, Representative Ann Lininger and Senator Ginny Burdick to secure the bipartisan passage of both House Bill 3400 andSenate Bill 844 as part of our Fresh Start Oregon campaign. These bills reduced a litany of petty marijuana felony convictions to misdemeanors, expungeable after three years (and only one year for Oregonians under 21). Our petition, signed by over 1800 Oregonians, represent a historic and important next step to ensure that Oregon's new marijuana laws address past injustices and allow Oregonians and their families previously impacted by the War on Drugs to establish economic stability and opportunity. Our work was covered in Willamette Week, The Oregonian, Oregon Public Radio and KATU News even filmed one of our phone banks. Representative Ann Lininger credited the Bus for "helping [legislators] understand why it's important to give people who have had a marijuana offense a fresh start."
This: the Criminal Justice Policy Foundation announced in an article in Fusion Media that they believe the Fresh Start Oregon campaign is going to impact around 50,000 Oregonians. That's a lot of second chances at housing, jobs, and education.
Nice work, team.
2011
In a bewilderingly divided Legislature (Half GOP/Half Dem House & close to that in the Senate), Bus peeps got Public Assistance Agency Voter Registration passed with huge bipartisan majorities, including unanimous support in the House. It'll make sure that Oregon citizens get an opportunity to register to vote when they apply for Food Stamps, Oregon Health Plan or a bundle of other programs.
In an epic & awesome coalition, we also went strong-like-bull on Tuition Equity and got it passed through the Senate for the first time in a decade.
2010
Bus volunteers and advocates were part of a coalition that helped pass The Job Applicant Fairness Act, which protects job applicants from being denied work based on their credit history. It especially helps young people, low-income people and people of color in Oregon.
2009
Alongside our Student Vote Coalition partners, the Oregon Student Association and OSPIRG, Bus volunteers and advocates won passage of 2 voter access bills:
Online voter registration: Creating a way for Oregon citizens with Drivers Licenses, ID cards and Learners Permits to register to vote online
High school voter registration: Putting voter registration materials in high schools all over Oregon
On both of these bills, high school and college-aged Bus volunteers gave rockstar testimony before powerful committees and played a big role in making them law.
2007
In the Bus's very first year hangin' around the Legislature, Bus volunteers and advocates helped pass a bill that let 17-year-olds register to vote (so they can just vote when they turn 18).